Six Luxury Crackers Made with Crystals From Swarovski®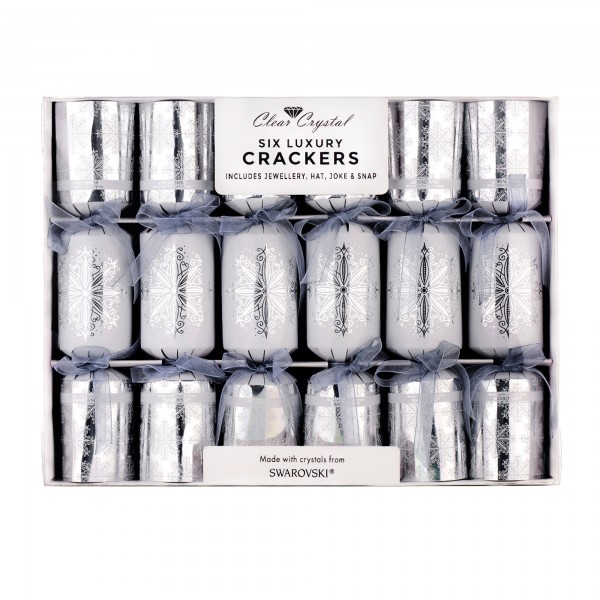 Clear Crystal Luxury Christmas Crackers featuring male & female Jewellery pieces made with Crystal from Swarovski®. Each box contains three male and three female pieces from our Clear Crystal range and can be enjoyed throughout the year. All pieces are made from either Jewellers Brass with Rhodium Plating or Stainless Steel with each piece featuring Crystals from Swarovski®.
Every box of Crackers is finished with Silver Bow Tie Ribbons, however as part of the box you will receive complimentary Red and Gold Ribbons should you wish to change the colour theme slightly.
Each set includes 12 Red, 12 Sliver and 12 Gold Ribbons.
Gifts include:
8mm drop Earrings
Heart Shaped Pendant
Reindeer Brooch
Tie Clip
Money Clip
Cufflinks
* NOT TO BE SOLD TO ANYONE UNDER 12 YEARS - For the Republic of Ireland the minimum age of sale is 16. CATEGORY 1