MULTI LINK INFINITY BRACELET WITH OPTIONAL ENGRAVED CHARM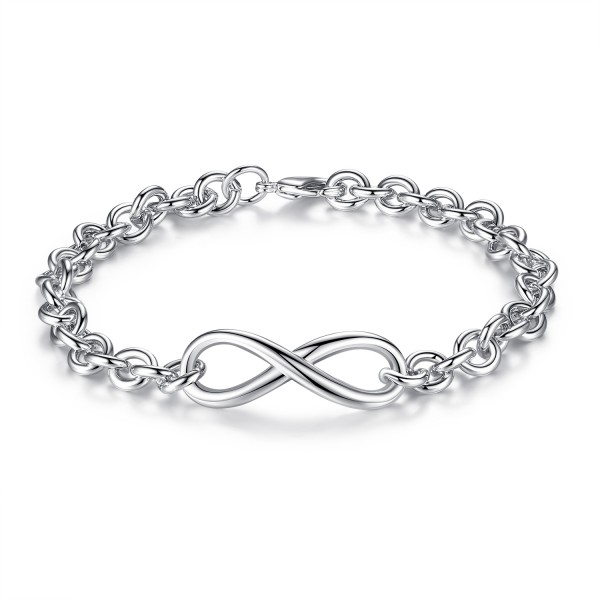 Our Infinity Multi Link Bracelet offers an additional personal touch for you to treat someone special. For a small extra cost you can personalise your Infinity Bracelet with a choice of 16 Heart Charms. The Bracelet is polished to a very high standard with Rhodium, one of the most precious metals in the world. Measures 18.5 CM in length, features a lobster claw and comes in a Jewellery Pouch and a choice of Charms from:
Auntie
Congrats
Cousin
Daughter
Friend
Gran
Love
Mum
Mom
Nan
Niece
Sister
Valentine
Wife
fiancé
Girlfriend
This item is plated with the precious white metal Rhodium. This is one of the rarest metals in the world. It is part of a group of elements referred to as the platinum group metals (PGMs) or platinum group elements (PGEs). Carefully look after rhodium jewellery to keep its fantastic, highly reflective white finish to enjoy this item's beauty for years.