INFINITY LOVE NECKLACE WITH CRYSTALS FROM SWAROVSKI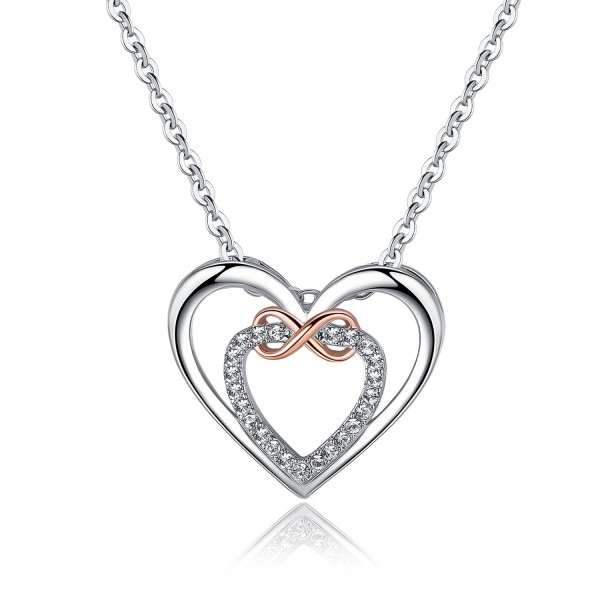 Our Infinity Love Necklace features two hearts to represent the love between two people and they are joined together with Infinity. Featuring Crystals made from Swarovski® the pendant is plated with two very precious metals, Rhodium and Rose Gold Colour. The pendant chain can extend from 18-20 inches and your new Necklace will arrive in a jewellery box.
The precious white metal Rhodium. This is one of the rarest metals in the world. It is part of a group of elements referred to as the platinum group metals (PGMs) or platinum group elements (PGEs). Carefully look after rhodium jewellery to keep its fantastic, highly reflective white finish to enjoy this item's beauty for years.