My Love for You Has No End with Crystals from Swarovski®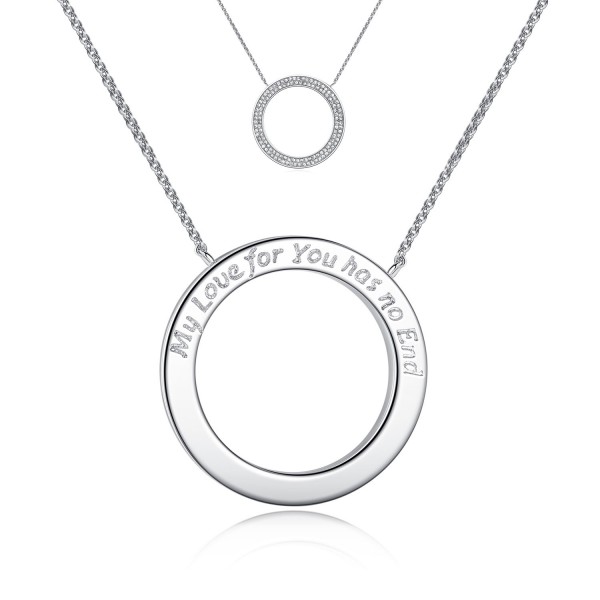 The Perfect Pendant to represent your everlasting love for someone special, a ring symbolically declares a love for another person which has no end. Featuring over 100 Crystals from Swarovski® with the wording engraved on the reverse. This is a priceless piece which will be cherished forever. Plated with one of the most precious metals in the world (Rhodium). Adjustable 18-20 inch Chain and comes presented in a Jewellery Box.
This item is plated with the precious white metal Rhodium. This is one of the rarest metals in the world. It is part of a group of elements referred to as the platinum group metals (PGMs) or platinum group elements (PGEs). Carefully look after rhodium jewellery to keep its fantastic, highly reflective white finish to enjoy this item's beauty for years.