SOLITAIRE CIRCLE PENDANT INCLUDING CHOICE OF CHARM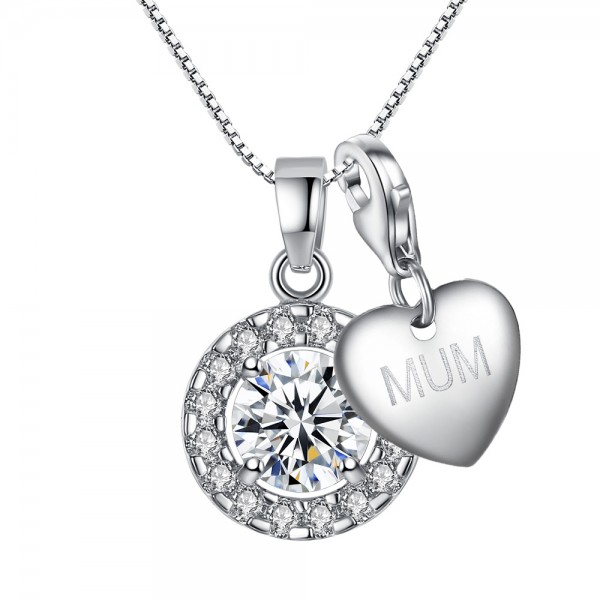 This flawless Solitaire Circle Crystal Pendant, which consists of a centre crystal measuring 7mm in diameter, is surrounded by 15 small CZ Crystals. The pendant & chain are Rhodium plated shimmering in ways making it a statement of elegance that completely shows off this stunning setting.
The Pendant comes in its very own luxurious velvet pouch
and benefits from a Charms from the selection below:
Auntie
Congrats
Cousin
Daughter
Friend
Gran
Love
Mum
Mom
Nan
Niece
Sister
Valentine
Wife
fiancé
Girlfriend
Understanding your Lab-Created Sapphire Gem Stone: The Lab-Created Sapphire Gem has essentially the same optical appearance as a naturally occurring counterpart.
This item is plated with the precious white metal Rhodium. This is one of the rarest metals in the world. It is part of a group of elements referred to as the platinum group metals (PGMs) or platinum group elements (PGEs). Carefully look after rhodium jewellery to keep its fantastic, highly reflective white finish to enjoy this item's beauty for years.